Start Building A House You Can Be Proud Of
Our company has clear values, putting our customers, labour and business ethics first. We are dedicated to our customers and continuously strive for maximum customer satisfaction. In order to do so, we have established an expert team of architects, engineers, site managers and builders on location to guarantee our projects are executed and completed to the highest standards and on time. Our services are including:
Double Story
Multi Unit Development
Project Management
Town Planning
House And Land Package
Custom Built Homes
Almond Project
2-Bedroom double story townhouse was built at rear of the existing single-story house. It includes renovation in existing house. Rebuild driveway and landscaping.
Pinot Project
4-Bedroom, 2-Bathroom double garage Single-Storey family house.
A Trusted Developer Of Residential Projects In Melbourne
Rigid Homes is a growing design and residential construction company based in the city of Melbourne. Rigid homes was founded by Pouria Papan in 2018 who has been working as construction manager and developer for 15 years. Pouria has studied Civil Engineering and Building and Construction Management before founding Rigid Homes in residential sector.
Rigid Homes expertise in knock down and re built luxury townhouses in established suburbs, houses in new suburbs of Melbourne. Rigid Homes even takes care of your design stages and councils permits for you.
The most impressive distinguishing aspect of RigidHomes is punctuality and on-time project delivery. They responded to me patiently whenever I called them.
This incredible team had an essential role in making my dream house. They are very serious and hardworking and implemented all of my plans professionally. I feel comfortable in my house.
At RigidHomes, everything is clear and measurable. I have trusted them in multiple renovation and reconstruction projects. They've delivered all projects within the time and budget limit.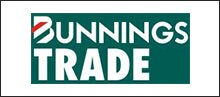 We have many unique ideas for you and will do our best to make you satisfied.